With the unbearable heat-wave we've been suffering through this past week or so, I've gotten a LOT of reading done.  Relaxing at home, insulated against the sun with the air-conditioner on full-blast: reading is the perfect way to spend an afternoon!
Some recommendations for the similarly inclined: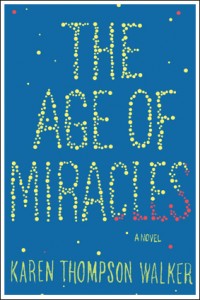 THE AGE OF MIRACLES
by Karen Thompson Walker
"The Age of Miracles" sets a coming-of-age story against the backdrop of the end of the world.  No nuclear bombs or alien invasions: in Walker's novel, the world is simply slowing down.  The days and nights get longer, curiously at first, and then all-too-soon the fabric of day-to-day reality begins to unfold.  Julia is on the cusp of adolescence, and the true magic of this book is how seamlessly Walker parallels the turmoil of youth with the decline of humanity.  It seems like a ridiculous comparison at the outset, but the sparse prose and almost lyrical cadence of the novel creates a real thing of beauty: at times painful, charming, bleak, and hopeful.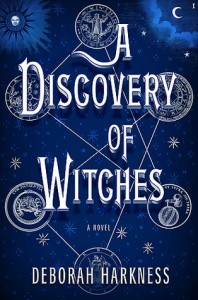 A DISCOVERY OF WITCHES
by Deborah Harkness
By turns magical, romantic, and oftentimes surprisingly intelligent, this sweeping novel introduces a magical world tucked inside our own: a world where vampires, demons, and witches live side-by-side with humans.  The characters are well-realized, and the plot alternates between the sharp twists and turns of a hunt for a mysterious book, and fascinating discussions of the magic-folk's origins: blending genetics, biology, and genealogy with fantasy in a really unique way.  Heroine Diana isn't as self-sufficient as one might hope, but the novel balances her short-comings nicely with her academic leanings: she's a thinker rather than a doer.  Recommended: and the sequel comes out this month!